Meet The Bawse
Salon Bawse was founded by Tara Gatto in 2015. Tara has been in the bossiness for 18 years. Her talent and love for her client has made her the successful Bawse Lady she is today. Tara's husband and two childrens support made her dream come true of being a working Mom who loves what she does.
Gabrielle knows first hand what it is like to have challenging hair and wants your hair to be something that doesn't stress you out. Apart from talent, what catapults Gabrielle from being a good stylist to a great stylist is her ability to genuinely connect with people. Warm and personal, she enjoys developing close relationships with her clients.
being in the hair industry for 14 years catie has the skills and passion for all types of hair and for every client that sits in her chair. She specializes in all aspects of her profession, her passion and knowledge of the industry there is no question why she has developed such a loyal following.
Alyssas inspiration comes from the transformations that happens in her chair. alyssa stays up to date on all the latest trends. she is dedicated to being the best hairstylist she can be and it shows through her work. besides her undeniable talent, her contagious bubbly personality is hard not to love .
SHELBYS CUTE CHARM AND AMAZING TALENT MAKES HER A CLIENT FAVORITE. SHES FRESH IN THE BEAUTY INDUSTRY AND IS TALENTED BEYOIND HER YEARS. aSK FOR SOME SHELBY CURLS, YOULL BE OBSESSED
Gabrielle
.Salon Bawse Manager.
.Stylist.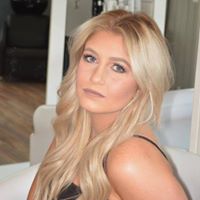 HAVE A SPECIAL EVENT COMING UP? PROM, WEDDING, ENGAGEMENT PHOTOS, OR JUST A NIGHT ON THE TOWN. KRISTENS YOUR GIRL. WITH 15 YEARS EXPIERENCE AND WORKING ALONG SIDE LARGE MAKEUP RETAILER KRISTEN IS UP TO DATE WITH KEEPING YOU CONTOURED && GORGEOUS
MEET SALON BAWSE VERY OWN ESTHETICIAN. COME RELAX IN OUR SPA NEXT DOOR AND RECIEVE THE MOST RELAXING FACIAL OF YOUR LIFE FROM THE BEAUTIFUL OLIVIA. ALSO A SPECIALISIT IN WAXING AND MAKING YOU FEEL RIGHT AT HOME
ARE YOU DYING FOR A KILLER MANI WITH A CUSTOM PAINTED DESIGN? THEN SUZ IS YOUR GIRL. SPECIALING IN ACRYLICS, SHE'LL BE YOUR NEW NAIL GIRL! ALSO SUZ IS A KILLER HAIRSTYLIST AS WELL. COME MEET SUZ TO COVER ALL YOUR BEAUTY GOALS